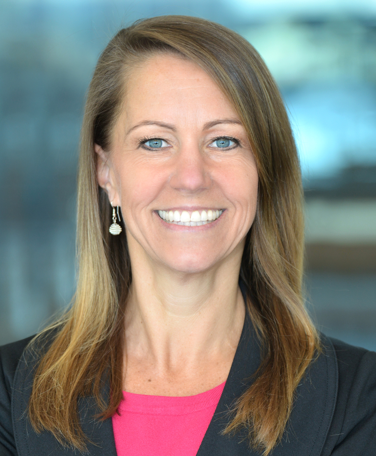 Mitzi Jones
Corporate Role
As Managing Director of Development for Atlantic Residential, Mitzi manages all aspects of new development including design development, design implementation, development coordination, and construction management.  Her responsibilities ensure the development will be delivered on time and within budget under Atlantic Residential's reputation of industry leading communities.   
Career History
Mitzi graduated from the Georgia Institute of Technology with a Bachelor of Science in Architecture and a certificate in Building Construction. Mitzi brings years of experience in corporate real estate and multifamily design, development, construction management, and consulting. Before joining Atlantic Realty Partners, Mitzi negotiated and managed multiyear, multimillion-dollar general contracting agreements with corporations such as the Coca Cola Company and Kimberly-Clark Corporation. She previously served as Vice President of Feasibility and Design for Lane Company's Investment and Development Services group where she built a team of designers and market analysts to oversee over $1.2 billion in multifamily real estate investments, including new construction and value add investments.  She also led a companywide "green" initiative and negotiated national contracts with third party vendors and service providers. Mitzi has worked on a variety of property types including commercial office, higher education, and multifamily.
Project Experience
Mitzi joined Atlantic Residential's development team in 2015. She has managed a team of development managers in the Southeast and Midwest regions that include mid-rise and high-rise multifamily and mixed-use developments.  Since her tenure at Atlantic Residential, she has overseen the design, construction and turn over of more than 1,800 units including, Azure at the Park, a 329-unit high-rise apartment building next to Piedmont Park in Atlanta; Reserve at the Ballpark, a 321-unit multi-phase mid-rise development adjacent to the new home of the Atlanta Braves; Reserve at Decatur, a 298-unit mid-rise apartment community in North Decatur, Lumen, a 238-unit mid rise in Grant Park, near downtown Atlanta, Revel Ballpark, a second phase to Reserve at the Ballpark, River House, a 243 unit midrise along the river in downtown Milwaukee, Mayfair Reserve, a 236 unit midrise in a suburb of Milwaukee, Brookfield Reserve, a 194 unit midrise in a suburb of Milwaukee.  In addition, she has co-managed several projects that included a joint venture development partner.